Arri Alexa Mini
Polivalente: Anamórfico y esférico, ProRes y Raw…
La cámara mas pequeña que jamas ha fabricado ARRI: Alexa Mini, que a pesar de su reducido tamaño (y su ligero peso de 2.3 Kg) ha conseguido establecerse como la cámara de referencia en el sector.
Concebida originalmente como unidad B por Arri, ha sobrepasado cualquier expectativa superando en demanda y popularidad a todas las demás cámaras incluyendo al modelo superior, la Alexa SXT y Amira.
La posibilidad de grabar en ARRIRAW sumado su sensor 4:3 que permite grabar en formato anamórfico, sumadas a sus características heredades de la gama Alexa (colorimetría y rango dinámico, sencillez de uso, erogomía, etc.) todo en un tamaño increíblemente reducido,  la han convertido en la cámara mas usada en cine profesional alrededor del mundo entero.
La posibilidad de montar la pequeña Arri Alexa Mini en Drones, gimbal de 3 ejes o rodar cámara en mano le han abierto las puertas a Arri a un sector que estaba reservado para RED (primer fabricante en reducir drásticamente el tamaño de las cámaras High End cinematográficas).
Ya ofrecemos paquetes PROMOCIONALES (con descuentos de hasta el 67%) configurados con Arri Alexa Mini tanto en formato esférico como en anamórfico. Arri Alexa Mini Disponible en alquiler en Madrid y Barcelona y como siempre, envíos a toda España.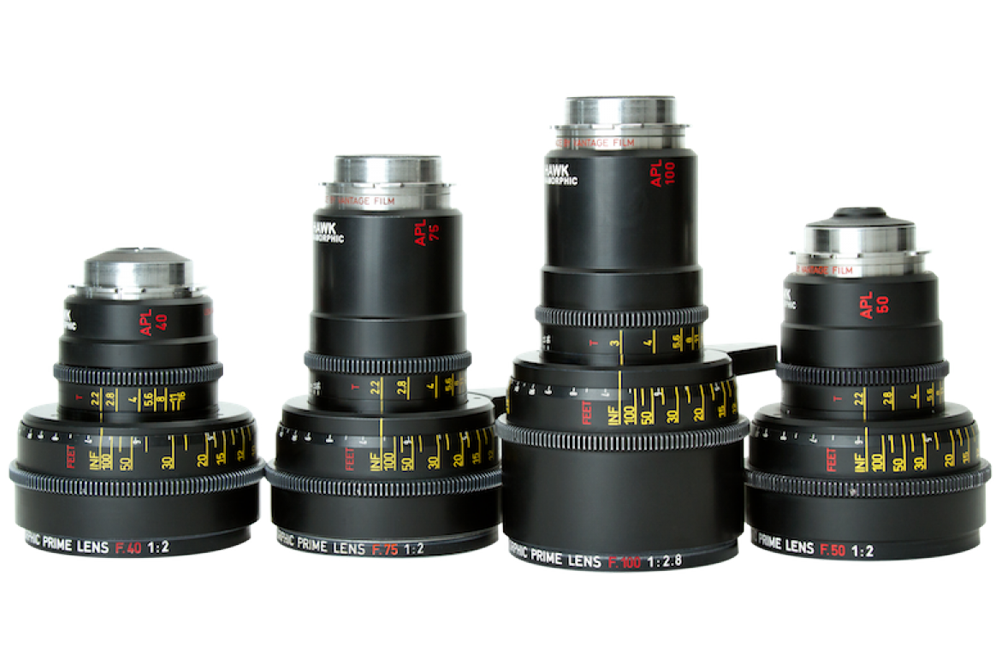 Formato Anamórfico
Sensor 4:3 con 4K resolución
Arri Alexa Miniestá dotada con un sensor 4:3 que te permite grabar con todas lentes anamórcicas sin perder detalle ni cobertura de ningún tipo. A diferencia de cámaras que tiene un sensor 16:9, con las que puedes usar lentes anamórficas pero pierdes los angulares debido al recorte del sensor. Para el uso de estas lentes en fundamental un sensor mas "cuadrado" del tipo 4:3. Visita nuestra sección de lentes anamórficas!
Exodo Rental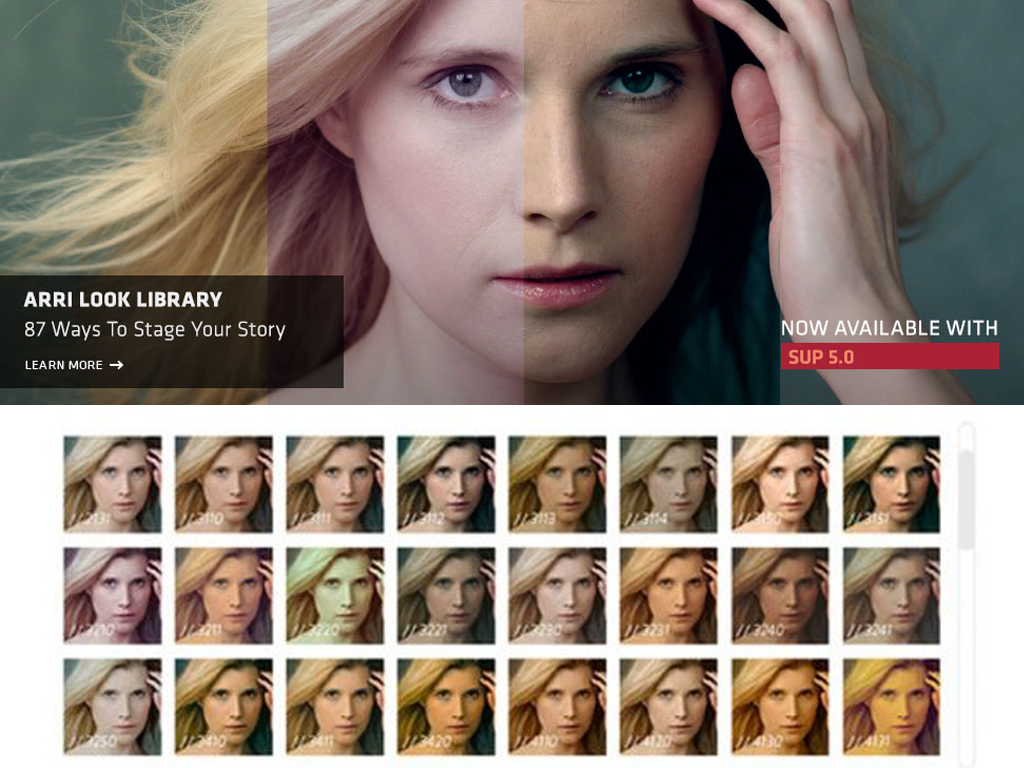 ARRI Look Library
87 diferentes opcioens en 3 tonos
Arri Alexa Mini ofrece desde el SUP 5.0 la posibilidad de comprar una nueva Licencia (que ya ofrecemos) llamada ARRI Look Library. Gracias a esta novedad podemos aplicar 87 diferentes "looks" predefinidos con los que puedes pre-visualizar como quedará tu etalonaje en post producción.
Exodo Rental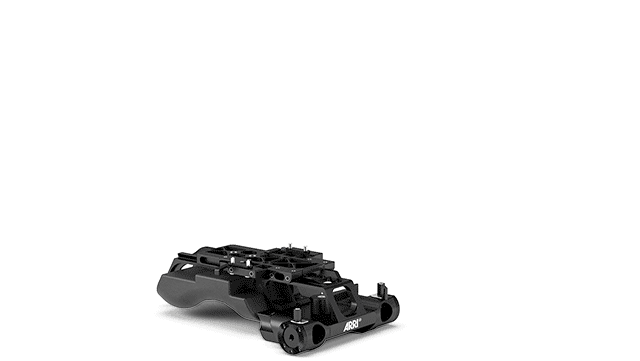 Accesorios ARRI
Cubre cada neceisad de tu rodaje
Arri Alexa Mini: Amplia gama de accesorios ARRI permiten acondicionar la Alexa Mini para cada situación de rodaje que tengas. Desde mandos de foco inalámbrico, control de la cámara a través de dispositivos móviles, sistema de alimentación, visores y monitores, parasoles y mucho mas. La cámara mas versátil que puedas imaginar y con el tamaño perfecto para ajustarse a cada necesidad.
Exodo Rental
Novedades SUP 5.2
False Color Mode :
Muestra los niveles de exposición basados en monitorización o en Log C
Opciones de visor (Gamma) :
Gamma options Standard (SUP4) and Lifted (SUP5)
Botones de usuario par contolar el audio :
Botones de usuario para controlar ganancia de Audio (canales 1 y 2)
Modo multi-cámara : 
Support of green tally command via Telnet or Camera Access Protocol (CAP)
Soporte para las nuevas tarjetas SanDisk : 
SanDisk Extreme PRO CFast 2.0 256GB (SDCFSP-256G-xxxD)
RAW a precio contenido
Si buscas grabar en formato RAW la Alexa Mini ofrece este modo a un precio muy contenido. Con un sensor S35 (ALEV III CMOS) permite el uso de todas las lentes existentes incluidas todas las «vintage«.
Con una resolución máxima de 3.414×2.198 pixeles (UHD) lo que le permite grabar a 3.2K. El ARRIRAW lo graba de manera interna y además ofrece 200 fps en 2K a 4:4:4, mientras que en 3.2K lo hace a 60 fps.  El máximo en RAW serían 30 fps.
Cuenta con filtros ND totales internos (0.6, 1.2 y 2.1) que se accionan cómodamente desde el cuerpo de cámara. Puedes usar LUTS tridimensionales, que a su vez se pueden crear tanto en Da Vinci como en Scratch y luego transferirlos a la cámara usando un USB.
Con receptor de control de foco interno: ideal para acompañar con Arri SXU-1 o Arri WCU-4, ya sea con uno, dos o tres motores. Los nuevos motores CForce (Mini o Plus), son perfectos por su tamaño contenido, velocidad y fuerza.
Se pueden conectar en cadena, partiendo desde el puerto L-Bus de la Arri Alexa Mini.
paquetes promocionales
ARRI ALEXA MINI
Product
ALEXA Mini
Camera type
35 mm format film-style digital camera with lightweight and compact carbon body, switchable active sensor area, support for ARRI MVF-1 viewfinder, built-in remote control capabilities via ARRI Electronic Control System and Wi-Fi, support for cforce motors, built-in motorized ND filters, interchangeable lens mounts and ARRI Lens Data System as well as Lens Data Archive.
Dimensions
Length: 185 mm/7.3″
Width: 125 mm/4.9″
Height: 140 mm/5.5″
(camera body with PL lens mount)
Click here for dimensional drawings
Weight
~ 2.3 kg/5 lbs (camera body with titanium PL lens mount)
Sensor
35 mm format ARRI ALEV III CMOS with Bayer pattern color filter array
Active photo sites
(with surround view)
S16 HD: 1600 x 900 (1760 x 980)
HD: 2880 x 1620 (3168 x 1772)
2K: 2868 x 1612 (3154 x 1764)
3.2K: 3200 x 1800 (3424 x 1926)
4K UHD: 3200 x 1800 (3424 x 1926)
4:3 2.8K: 2880 x 2160 (3168 x 2160)
2.39:1 2K Ana.: 2560 x 2145 (3424 x 2202)
HD Ana.: 1920 x 2160 (3424 x 2202)
Open Gate 3.4K: 3424 x 2202 (3424 x 2202)
Shutter
Electronic shutter, 5.0° to 356.0°
Exposure latitude
14+ stops over the entire sensitivity range from EI 160 to EI 3200 as measured with the ARRI Dynamic Range Test Chart (DRTC-1)
Exposure index
EI 800 base sensitivity
Filters
Built-in motorized ND filters 0.6, 1.2, 2.1
Lens mounts
Titanium PL mount with L-Bus connector and LDS
EF mount
PL mount with Hirose connector and LDS
B4 mount with Hirose connector(A)
Recording media
CFast 2.0 memory cards
Recording formats
ProRes:
S16 HD: 1920 x 1080 (up-sampled from 1600 x 900)
HD: 1920 x 1080
2K Cine 16:9: 2048 x 1152
3.2K: 3200 x 1800
4K UHD: 3840 x 2160 (up-sampled from 3.2K)
4:3 2.8K: 2880 x 2160 (padded to 2944 x 2160)

Anamorphic ProRes formats with 2x in-camera de-squeeze:
HD Anamorphic: 1920 x 1080*
2.39:1 2K Anamorphic: 2048 x 858*

MXF/ARRIRAW (in-camera recording to MXF-wrapped ARRIRAW files):
2.8K 16:9: 2880 x 1620**
Open Gate: 3424 x 2202***

MXF/ARRIRAW Open Gate modes with active image area matching 4:3 ProRes modes:
4:3 2.8K (OG 3.4K): 2880 x 2160 (Recording in Open Gate 3.4K)***
2.39:1 Ana. (OG 3.4K): 2560 x 2145 (Recording in Open Gate 3.4K)***
16:9 HD Ana. (OG 3.4K): 1920 x 2160 (Recording in Open Gate 3.4K)***

*) requires ALEXA Mini 4:3 License Key,
**) requires ALEXA Mini ARRIRAW License Key,
***) requires both ALEXA Mini 4:3 and ARRIRAW Licenses Keys

Click here for a drawing with details about the recording areas, surround views and framelines

Recording codec
ProRes 4444XQ, 4444, 422 (HQ), 422, 422(LT), MXF/ARRIRAW
Recording frame rates
16:9
ProRes HD 0.75 – 200 fps
ProRes S16 HD 0.75 – 200 fps
ProRes 2K 0.75 – 200 fps
ProRes 3.2K 0.75 – 60 fps
ProRes UHD 0.75 – 60 fps
MFX/ARRIRAW 16:9 2.8K 0.75 – 48 fps

4:3
ProRes 4:3 2.8K 0.75 – 50 fps

6:5*
ProRes 2:39:1 2K Ana. 0.75 – 120 fps

8:9**
ProRes HD Ana. 0.75 – 120 fps

Open Gate
MFX/ARRIRAW 3.4K Open Gate 0.75 – 30 fps

* 4:3 cropped
** Center crop from anamorphic
(1) Minimum frame rate is always 0.75 fps
(2) The "recording resolution" determines the number of horizontal pixels that will be recorded (the number of vertical pixels is dependent on the recording file type and sensor mode)

Color output
Rec 709, custom look or Log C
Look control
Import of custom 3D LUT, ASC CDL parameter (slope, offset, power, saturation)
Adjustable image parameters
Knee, gamma, saturation, black gamma, saturation by hue
Focus and exposure control
Peaking, zebra, false color, waveform
White balance
Manual and auto white balance
Sound level
< 20 dB(A) at standard frame rates
Environmental
'-20° C to +45° C (-4° F to +113° F) @ 95% humidity max, non-condensing splash and dust-proof through sealed electronics
Viewfinder
Multi Viewfinder MVF-1 (OLED and LCD) with flip-out LCD screen and military-grade connector to camera Camera Control Panel (CCP-1) LCD control panel with option to daisy-chain MVF-1
Control interface
Soft buttons and OSD on SDI output, integration of Transvideo Starlite HD5-ARRI touch interface WCU-4 hand-unit with control over operational parameters.
ARRI lens motor control
Built-in white coded radio interface for ARRI lens and camera remote control LBUS motor output for daisy-chainable cforce lens control motors Lens Data Archive
Wi-Fi remote control
Built-in Wi-Fi interface and web-based remote control from phones, tablets and laptops
Custom control
Optional GPIO interface for integration with custom control interfaces
Power input
Lemo 8-pin, 10.5-34 V DC
Video outputs
2x HD-SDI out 1.5G and 3G: uncompressed HD video with embedded audio and metadata, 6G SDI in UHD and 3.2K recording modes.
Inputs
SDI-Genlock (optional activation through ARRI Service), Timecode (in and output)
Other interfaces
USB 2.0 (for user sets, looks etc.)
Ethernet for service and web remote control
EXT accessory interface w. RS pin and unregulated power output (outputs battery voltage)